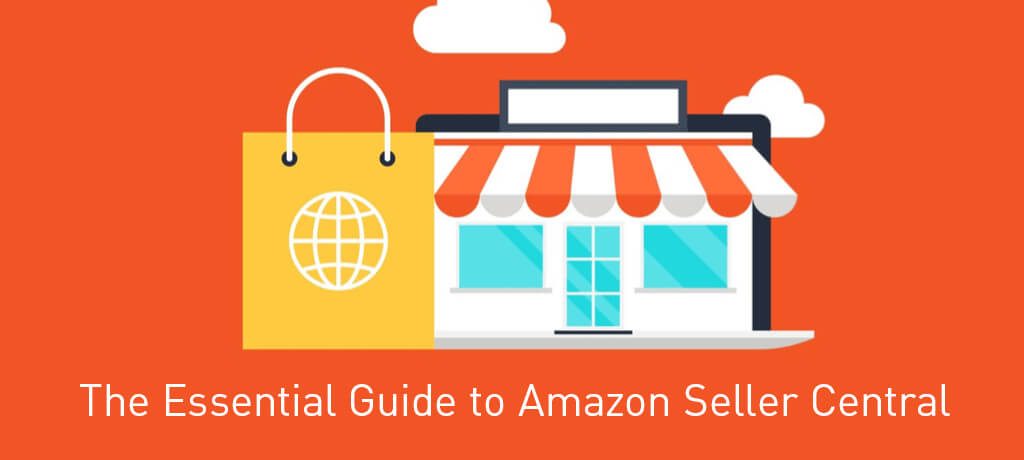 What is Amazon Seller Central?
Beginning your journey on Amazon and learning the ins and outs of how to sell on Amazon as a beginner can be daunting. That said, Amazon Seller Central is the place people who want to start selling on Amazon begin their journey. Seller Central simplifies the process of becoming an eCommerce retailer as things like:
Payments

Website design and maintenance

Dealing with returns
are simplified beyond recognition. Additionally, Amazon offers other services such as FBA or Fulfillment By Amazon which for a fee allows you to send in your inventory to one of Amazon's fulfillment centers giving them the mandate to take care of storage, shipping/handling and returns. In this post you will learn about:
How you can benefit most from Amazon Seller Central. 

Key Amazon Seller Central dashboard features. 

Managing your Amazon sales with the Amazon Seller Central mobile app.
How you can benefit most from Amazon Seller Central
While using Amazon Seller Central you want to maximize your benefits and minimize the damage you cause to your business. Here are some things I recommend you actively do:
1. Make sure your listings are top-notch – You can be selling the best quality products on the market but if your listing design, pictures, and copy are poor quality you will not get very far.
First of all start with a listing which is nicely

designed and formatted

.

Afterward ensure that your listing

images are high quality

. Consider using a real camera with a neutral background (black or white) or even stand out by using background blur while keeping your product in focus. Product presentation goes a long way in a world where vision is one of the strongest senses. 

In terms of

your title

, be sure to include the most important descriptive words such as model, make, color and size (when applicable). Also, consider doing some research and including some of your category's top keywords as

Amazon's A9 algorithm

ranks listing results on this factor among others. 

The actual

description of the item

should be accurate, including product details and reflect your brand narrative. If you are selling to travelers, be sure to give over the lifestyle expectations they have in your product story. Remember: people buy dreams, expectations, and ideals, not products!

Be sure to add all the

product details

into the listing such as product condition, manufacturer, size and color. Do this even if this information or part of it already appears in the title. The reason is that in order for Amazon's algorithm to index your items and so that shoppers can find it in relevant searches, these items need to be properly marked. 
Please note: Sellers only need to create an individual listing on Amazon if their product does not yet exist on their retail database. Otherwise, you will be 'joining' an already existing product listing and can skip this step. Also, Amazon has a unique option whereby they allow sellers to design a page but it is available only for brands who qualify for a program called 'Amazon A+ Content', if you do not qualify for this then you will either need to join an existing listing or create a listing which does not have 'design options'.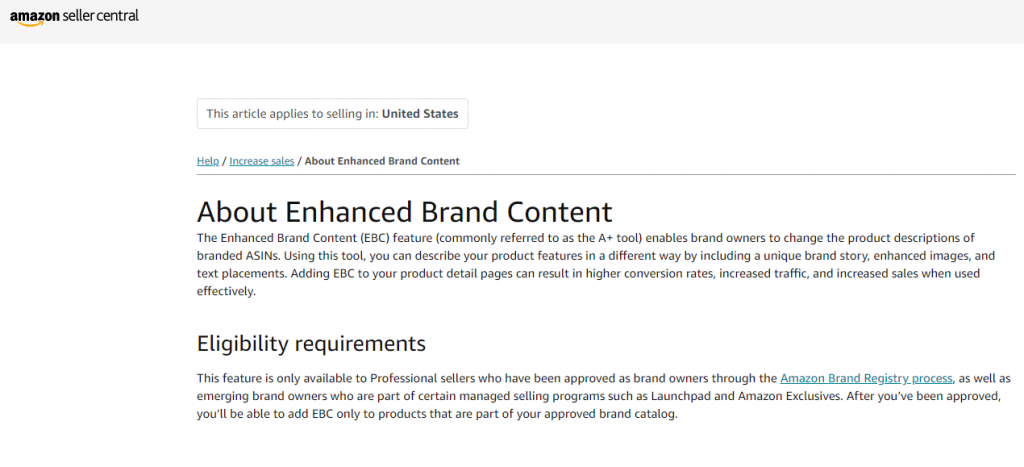 2. Train yourself to read business metrics – One of the great benefits you have using Amazon Seller Central is that you have KPIs or Key Performance Indicators collected there in regards to all your business activities (in the 'Reports' section of Seller Central). You should train yourself in reading and analyzing these so that you can learn from past and present patterns in order to optimize your business processes for the future. The most important metrics to be looking at include:
The amount of shoppers who have viewed a given product.

The amount of items sold.

What is your conversion rate, ie how many 'window shoppers' actually made a purchase.

Amazon PPC (or Pay Per Click) reports which is actually an integral part of AMS or

Amazon Marketing Services

. 

Sales reports.

Product returns metrics.

Reviews from customers.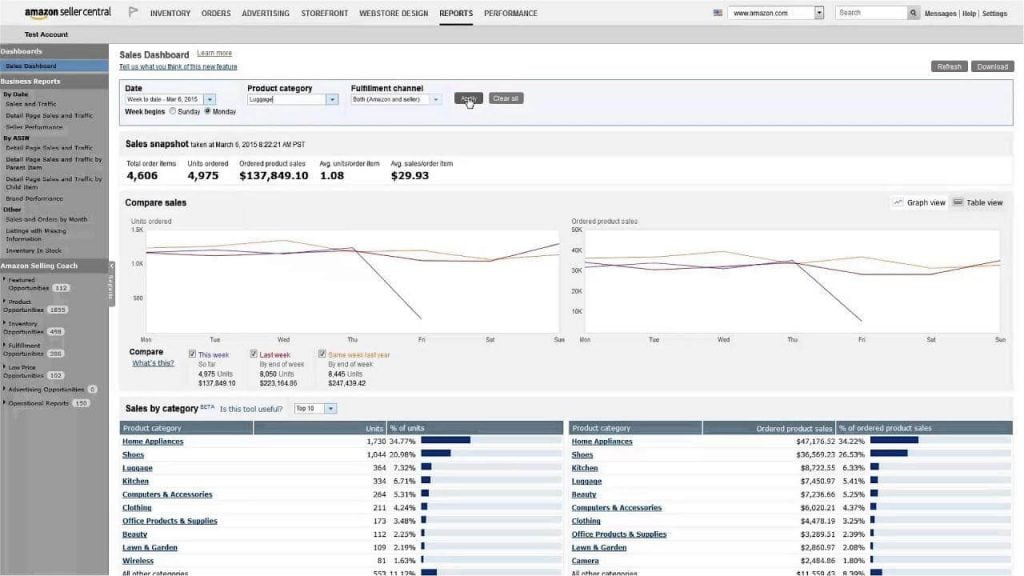 You should keep an eye on these things through Amazon Seller Central and whenever you see a sharp fluctuation in one of these metrics, you need to try and understand why this happened and figure out how to rectify it. 
3. Make use of Amazon Seller Central resources – Head on over to the Seller Central help page where there are plenty of resources to help you become the best version of yourself on Amazon. You will find articles on everything from how to properly handle returns to how to properly write a product description. You can also make use of the dedicated Amazon forums to start a thread on something which is unclear to you or find an answer to your question from a previous thread. 
4. Keep on top of inventory levels – In order to play the game, you have to physically be present, this will not happen if your inventory levels are not properly managed. This is due to the fact that Amazon does not show listings which are out of stock in search results. Definitely make inventory synchronization a top priority if you want to make the best of your Amazon Seller Central Account.
5. Provide the best customer support possible – Shoppers everywhere but especially on Amazon, expect exceptional customer service. Use your Seller Central as a tool to help you increase consumer's trust in you by answering their questions quickly and by processing returns and refunds as fast as possible. If you decide to opt into Amazon's FBA or Fulfillment By Amazon then, of course, you won't have to worry about handling customer support, shipping, returns, etc but do keep in mind that this comes at an additional cost. 
Reverting back to answering customer queries quickly – on other marketplaces this is 'optional' so to speak, on Amazon you will be penalized! If you do not answer customer's questions within 24 hours (including weekends and holidays) you will suffer the consequences in the form of a late response mark in your metrics. If you get over a 10% late response rate, you risk getting suspended from Amazon!
6. Consider using marketing campaigns – A great way to enhance your Amazon Seller Central experience and the performance of your products for that matter is by making use of AMS or Amazon Marketing Services. You can use an Amazon PPC or Pay Per Click campaign – you essentially bid on specific keywords and your product appears alongside those keywords when they are searched for on Amazon. The beauty of PPC as is indicated in the name itself is that you only pay Amazon if a potential customer actually clicks on your listing ad. You can choose the keywords by hand or you can opt for Amazon's automated version. In any case, you will need to use the trial and error method as is acceptable with Google Ads – you try one set of keywords and listing copy and then another and another until you are happy with the conversion rates. Consider spicing up these campaigns with periodical or seasonal coupons or discounts. These marketing activities will help you boost traffic, brand image and ultimately help you build a strong customer base on Amazon.
Here are some things you should try and avoid:
Miscalculation of  Amazon's fees

– One of the biggest shortfalls new sellers tend to deal with on Amazon is the miscalculation of Amazon fees or being totally oblivious to their existence altogether. Make sure to stay informed regarding all

Amazon's seller fees

and consider using

Amazon's FBA calculator

if you are a part of the program or considering it as a viable option. Don't forget to factor in advertising costs, shipping costs, taxes and any other overhead expenses you may incur on a regular basis.  

Don't provide a negative shipping experience – Shipping is an extremely important factor of online retail. Unexpected shipping costs is the number one reason that consumers abandon a cart before completing a purchase. In that case, I would consider factoring shipping into the cost of the product and offering 'free' shipping or at least making it reasonable. Another thing to keep in mind is client expectations, if you say the item will arrive in 3 days and it arrives in 4, you will get really bad reviews and really disappointed customers. Instead, slightly exaggerate shipping times by a day, say 3 instead of two. When the item arrives a day 'early', your customers will be pleasantly surprised they will leave you a great review and shop with you again in the future. It all comes down to managing expectations.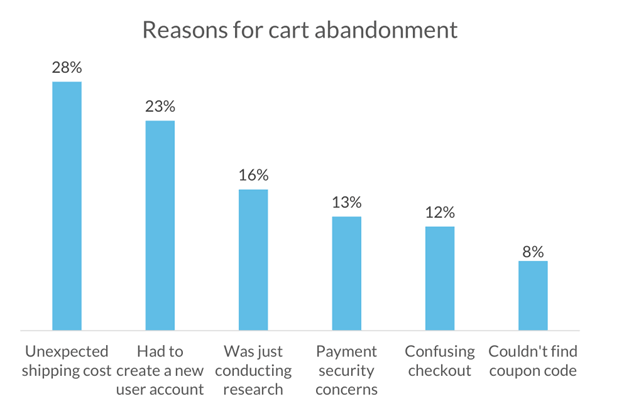 Don't try to pay for fake reviews

– This is a very tempting endeavor, I know. You figure

what's the harm!? My product really

is

good and I just want people to know that.

Honesty and business ethics aside, Amazon does not take this subject lightly and you risk being banned from Amazon. And you really don't want that especially after you just spent so much money, time and effort building up your store and brand. 

Do not operate under more than one seller account – This last one is pretty straightforward. Amazon only allows sellers to move product through one account. Why? Probably because sellers would start opening hundreds of accounts, creating fake pricing wars and run the entire marketplace into a heap of ruins. In any case, it does not matter 'why'. Just don't do it or again you are risking losing everything you worked to build up.
Key Amazon Seller Central dashboard features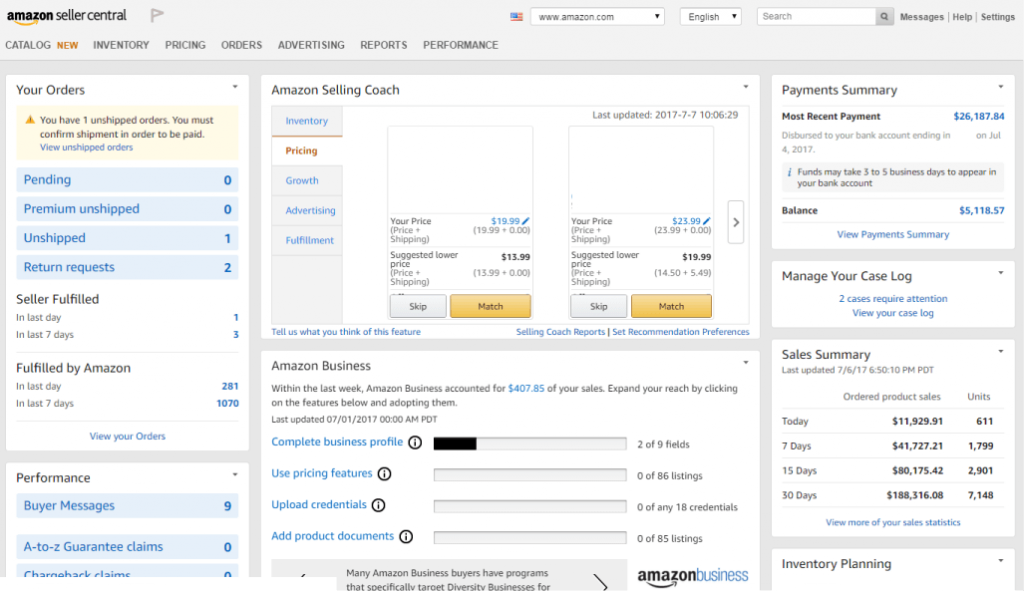 Now that you understand how to make the best of Amazon Seller Central as a small business running in a big corporate pond, let's look at some of Seller Central's dashboard features you and your business can benefit from:
'Your Orders'
Here you can view the number of orders which came in for the current business day.

You can view how many requests for returns/exchanges you have received.

View orders which have not yet been shipped out.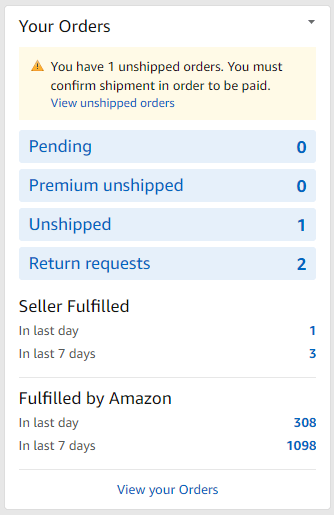 'Selling Coach'
This is an automated feature which keeps you up to date regarding:
Inventory levels.

Updates regarding products which are selling exceptionally quickly.

Suggestions regarding items which could benefit from a larger variety of shipping options. 
One great thing about the 'Selling Coach' is if you agree with one of its recommendations then you just click a button such as 'Restock' and Amazon will take care of it automatically.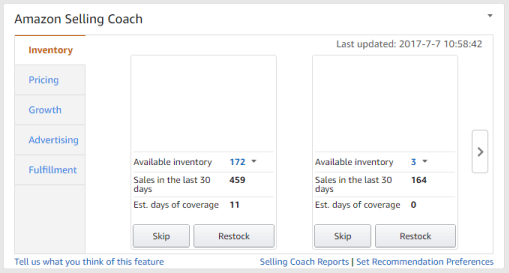 'Payments Summary'
This function helps you keep tabs on how much money you are due to receive from Amazon and on what date it will be transferred to your personal account. Keep in mind that Amazon makes payouts on a bi-monthly basis after deducting their $40 fee for your pro account. If you want to see a detailed breakdown of sales and income, just click the balance itself in the bottom right-hand corner.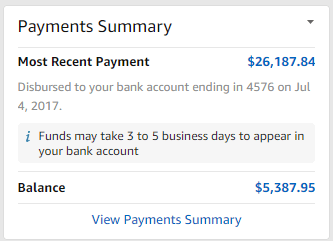 'Manage your case log'
These are the case logs which you need to tend to – click the line which shows the number of case and you will be redirected to these messages which you can answer and deal with immediately.

'Sales summary'
This summarizes the amount of sales you made (turnover/number of units) starting off with the current day and then a 7,15 and 30 day period. Sales on foreign Amazon marketplaces will also be displayed here by country. 'Sale Summary' is great because it allows you to quickly analyze which markets have been most profitable or if an optimization or PPC campaign you have been trying had any impact.
'Headlines'
This is like a news ticker where you can see the latest eCom and Amazon seller news story headlines.

'Performance'
This is a super important section on Amazon Seller Central and is the key section when looking to indicate the quality of your store as a whole. Here you will be able to see how satisfied customers are with your service, if your products are to their liking and if you should even be allowed to continue selling on Amazon. If you run into a 'performance' issue on Amazon you could be penalized or worse shut down altogether as Amazon is very particular about who can and cannot sell on their marketplace.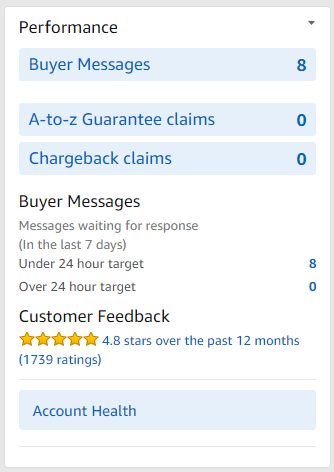 Managing your Amazon sales with the Amazon Seller Central mobile app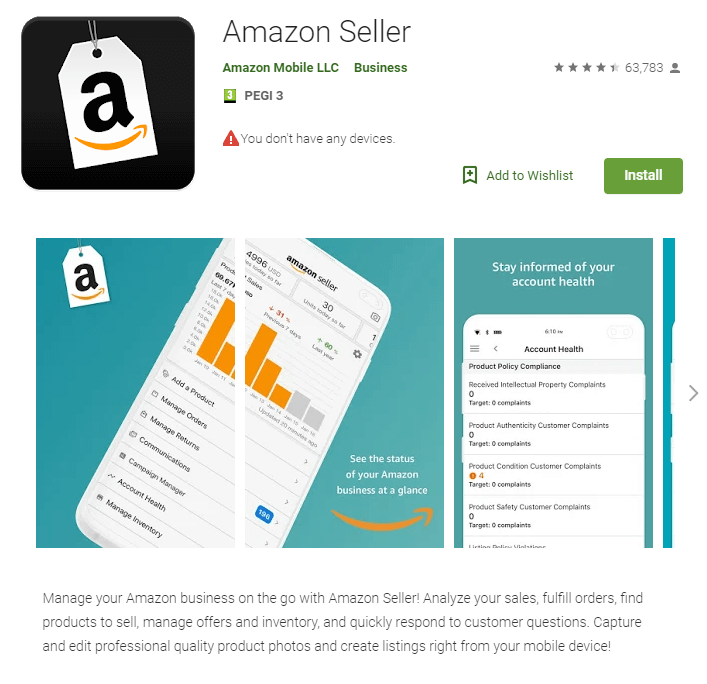 Head to Google Play ( for android) or the App Store for iphone users and download the Amazon Seller app if you are so inclined.  
One great advantage of Amazon Seller Central is that you can access it from your mobile and never miss a beat. But it's not all sunshine in paradise – we are going to look at feedback sellers have left for the application and see what the main advantages and disadvantages are. I chose one review from each star category (ie 1-5 stars). So what do people have to say about the Amazon app? It's not very pretty so brace yourselves.
Review #1 – One Star
Ok so apparently the function for scanning UPCs or Universal Product Codes isn't up to par. Do keep in mind that there are usually bugs when an app gets updated but Amazon hasn't even bothered to respond to this review so one can only assume that this situation is still buggy and has not yet been rectified. And even if it was only for a day or two this kind of issue can still seriously mess with your business and cause you to lose clientele.

Review #2 – Two Stars
We are going up in star ranking but it still isn't looking good for the Amazon app. This seller claims that you can't see vital info such as when an order was placed. They say it's an ok app but lacks 'many features' which is not exactly encouraging.

Review #3 – Three Stars
This three-star review says that the app is unreliable, regardless of updates and that any changes made in the app, are not necessarily updated in the desktop version. This is awful – as she personally went on vacation and updated her status from her mobile, it didn't sync with the desktop version and she came back to order cancellations and lost tons of business.

Review #4 – Four Stars
Charles is the first one of these reviews to be positive, he admits that it's not a perfect app but feels the interface is easy to navigate and he actually likes the barcode scanning function. He does say, however, that the app has reduced functions when compared with the desktop version but that makes sense and this is part of a reduction in functionality we see across the board when converting a site from a desktop version to a mobile interface.

Review #5 – Five Stars
Andrew seems to be very pleased with the speed with which he was able to upload 100+ listings in a matter of hours. He does not explicitly mention the app but one can only assume that he uploaded his products using the app as he left this on Amazon's application review page.

This is just a sampling of reviews – I personally love reading reviews but I never do completely trust them. I would recommend you download the app for yourselves and give it a go. Don't do anything major on it and be sure to cross-reference any change you make on the app, on the desktop version. If everything seems synced and functional then up your game while you continue to cross-reference. If however, you see that the app is buggy then just delete it and 'nor harm, no foul' as they say. Good luck!
Summing it up
Amazon Seller Central is a great tool to help anyone, from rookie sellers to seasoned eCommerce retailers expand their business on Amazon. Take the process one step at a time and allow yourself room to grow while discovering new features which will help you increase your sales on Amazon. Many people have found great success on Amazon – with 197 million monthly visitors and 95 million Amazon Prime members in the U.S. alone, Amazon is a huge market just waiting to be tapped by sellers. Beyond the sheer quantity of high intent buyer traffic Amazon generates, there are some unbelievable Amazon success stories out there. One example is James Fend who reached an astounding $50,000 monthly revenue on Amazon in just 8 months, he did this using a unique approach which included buying items from foreign manufacturers and rebranding them under his own name. Only 6 of the 30 products he launched were a success over the course of his first year which is a testament to his motto – 'perseverance, perseverance, perseverance!' When at first you fail, try, try again. And remember for every 100 'nos' there will be one 'yes' and in life as in business that is all you need. When you experience your first real personal success using Amazon Seller Central I guarantee it will seem surreal yet give you great satisfaction.
Please comment below with your personal success and failure stories using Amazon Seller Central. Successful people know that failure is a much more valuable asset than success as we can learn, improve and get back in the game stronger than ever!
Thanks for reading 🙂