While I was working on optimizing my business and finding areas to improve profitability I never paid too much attention to the impact returns had on my bottom line.
In fact, mastering eBay return policy was something I left to when I already achieved some measure of success.
In hindsight it was a mistake, so in this post I'll explain the importance of having a bulletproof returns policy and how to create one.
The negative impact of returns on your business
I don't think  that I have ever seen a business without any kind of returns, even at Crazylister which sells a subscription based software (not a physical product) we have returns from time to time.
I am sure that you too have to deal with returns as an eBay seller and my goal is to explain how to handle this in the most efficient and delicate of manners.
It is important to understand that the negative impact is threefold:
Your customer experienced a negative interaction with you and probably won't do business with you in the future (depending on how you handle the return process)

You have to waste time on processing the return (shipping, restocking)

You lost money on the entire transaction
The last point is very important, you need to calculate the cost of returns into your overall business performance. I gave an example in a previous post explaining how to calculate your real eBay profit while taking returns into account.
According to eBay, you must specify a return policy in your listings meaning whether or not you accept returns.
Offering a 30-day or longer return period with money back option will help you qualify for Top Rated Plus status and unlock the following benefits:
The Top Rated Plus logo displayed prominently in search results and in your listing description

A 10% discount on final value fees
Create Your Perfect eBay Return Policy
Now that you understand how critical it is to get your returns policy right, let me help guide you in creating the best possible eBay return policy that will serve you and your online business's needs.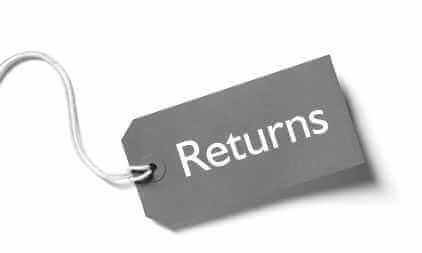 Use Business policies to save time
One great option that many sellers on eBay are unaware of is the automated Business Policies function that eBay provides. Rather than creating your business policies listing by listing, you can create multiple payment, shipping, and return policies. This will save you a lot of time and effort and make sure your policies are always clear to potential customers.
Business policies are comprised of three categories:
Payment

– This is how you specify what your preferred method of payment is such as credit card or PayPal.

Shipping

– Here you let your customers know how long shipping and handling will take, what the cost of this is and elaborate on any additional shipping services you may offer

Returns

– This section specifies whether or not you accept returns, how long a customer has to return an item as well as any returns conditions you may feel necessary to stipulate
eBay allows you to create a variety of policies, mix and match them and automatically apply these to multiple listings or entire product categories, for example all clothing that you sell may have:
A same day shipping policy

The method of payment being a credit card

And a strict no returns policy
But handbags that you sell may have:
A 3 day shipping policy

Returns of up to a month

And a returns policy that stipulates that the tags need to still be on the bag in order to be returned
Here is how you create a new Business Policy:
Step 1: Go to 'My eBay', click on 'Account' and then 'Business policies'
Step 2: Click 'create policy' and choose the desired policy type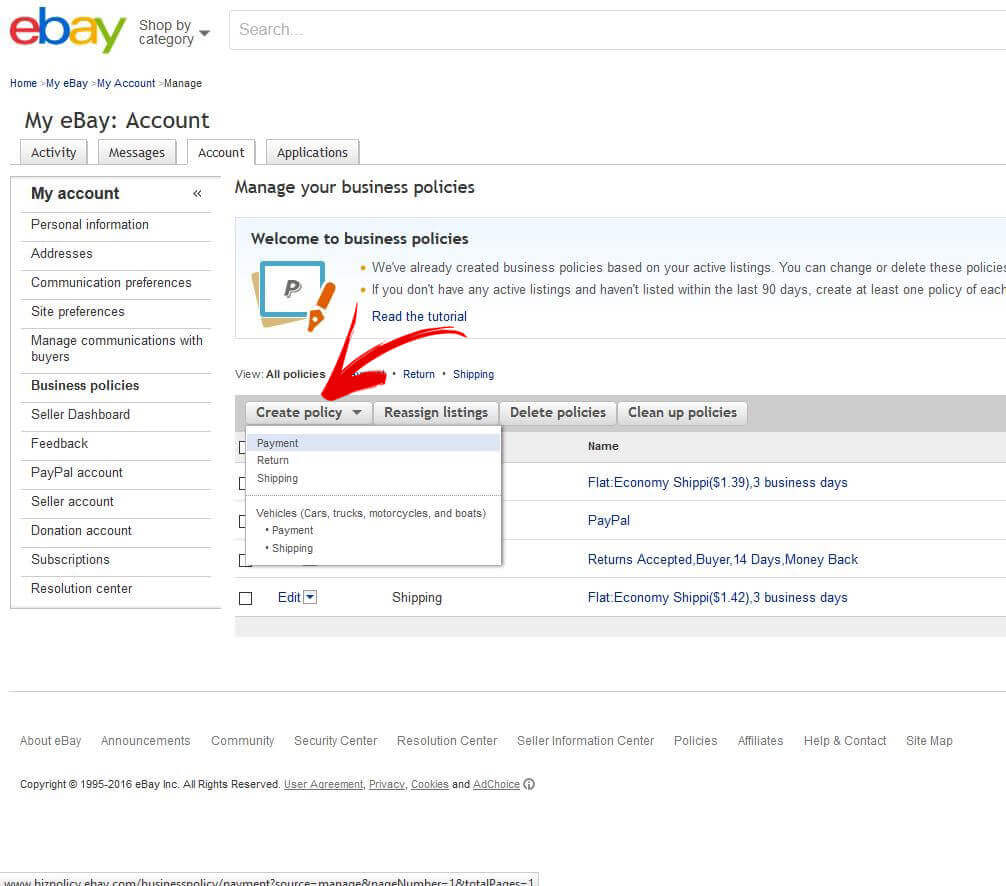 Step 3: Give your policy a title and description
Step 4: Select your policy details and click save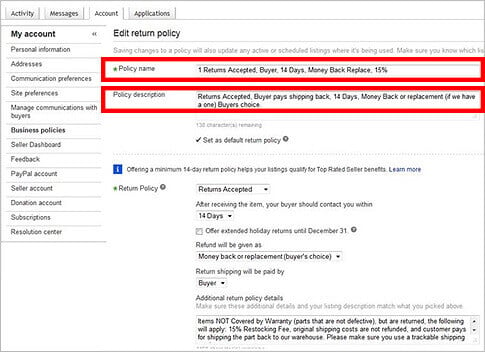 Here are 3 tips when it comes to creating Business Policies
Don't forget or get lazy when it comes to giving your policy a title and description – this will make it easier for buyers to understand and navigate your policies and make for a smoother process

Consider using the readymade business policies that eBay provides – this will save you a lot of time especially if the policy they provide is close enough to what you had in mind. Consider personalizing this by giving the policy a new title

Try to keep the quantity of your policies to a minimum by consolidating them. 'Less is more' – keep it simple and reduce the level of tediousness, nobody likes pages of fine print and policies. Know your core policies and stick to those.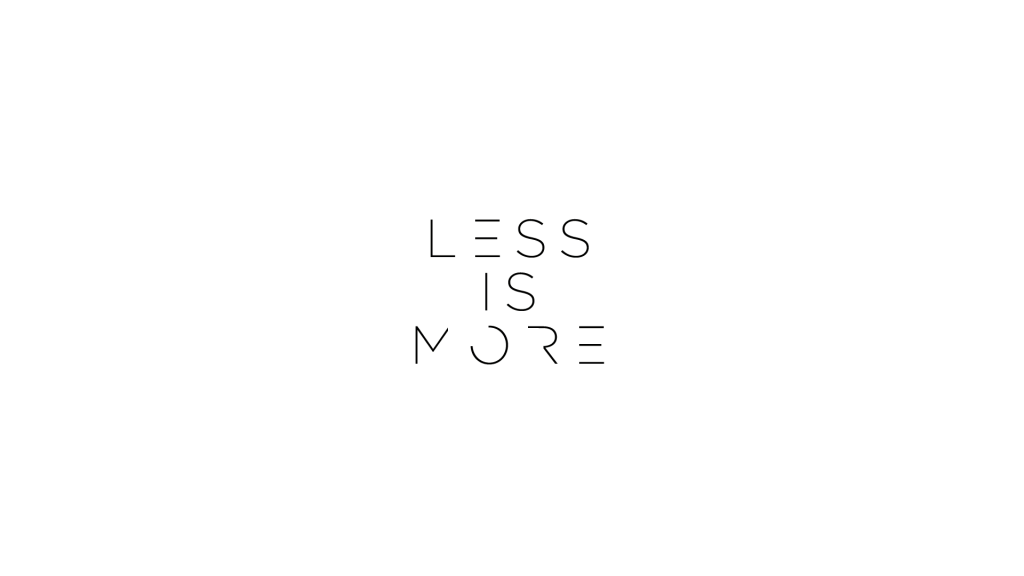 Creating an eBay returns policy
Go to the 'Add other details' part  of your item listing form and choose 'Returns Accepted' or 'No returns accepted' depending on what you have decided is right for you. You will see this in the 'Return policy' drop-down menu.
If you don't see or can't find the  drop-down menu then click 'Change your return policy' and choose 'Returns Accepted' or 'No returns accepted'.
Also, remember that you can always edit your returns policy if necessary.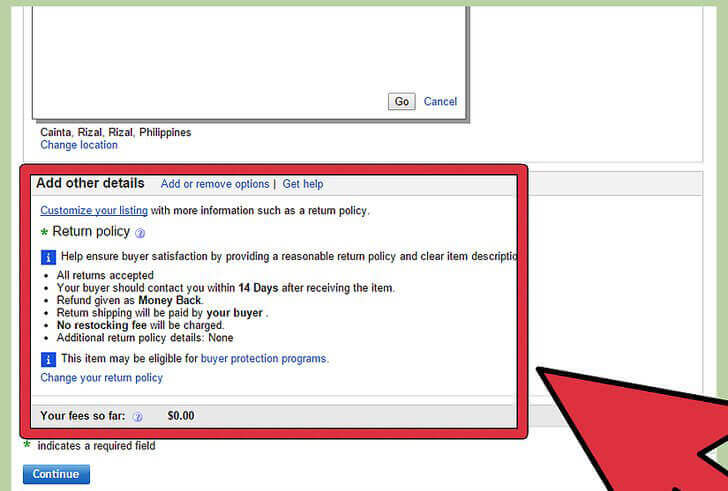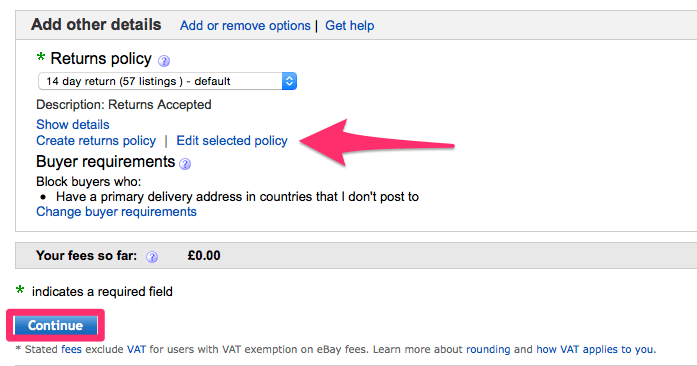 If you do decide to accept returns then choose the number of days a customer has to notify you that they are interested in returning a product and specify what type of refund you are offering and whether you will replace the item or exchange it. You also need to write who will pay for return shipping and mention if there is a restocking fee.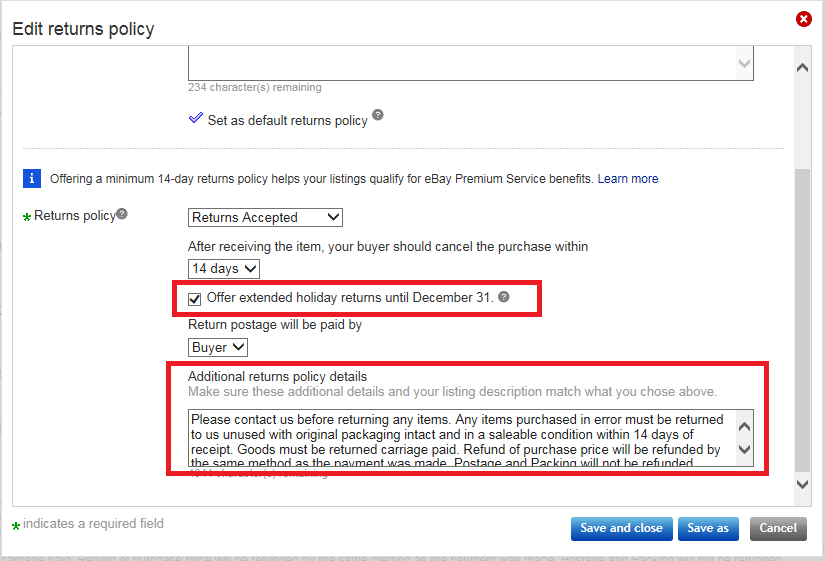 eBay money back guarantee
An important issue to keep in mind when considering your returns policy on eBay is that even if you opt for a 'no returns' policy, buyers can still return merchandise under the eBay money back guarantee which applies when sellers send items that do not match the item description or image.

Important things to know regarding eBay return policies
Return policies are only allowed to be displayed under a listing's official return policy tab.




eBay is constantly moving towards structured data, meaning they present  listings in a more organized manner in order to eliminate some of the chaos and inconsistency you often see in listings due to the freedom eBay provides by allowing html.




eBay won't allow writing your return policy in your listing description, this way the listing will be arranged better. Remember to remove the return policy from the listing description as ebay wants it to be only under their default tab entitled "returns"

eBay rewards offering a 30 day free returns policy with greater listing visibility meaning:
a. There is a higher likelihood of shoppers finding your listing when using filters to search for items: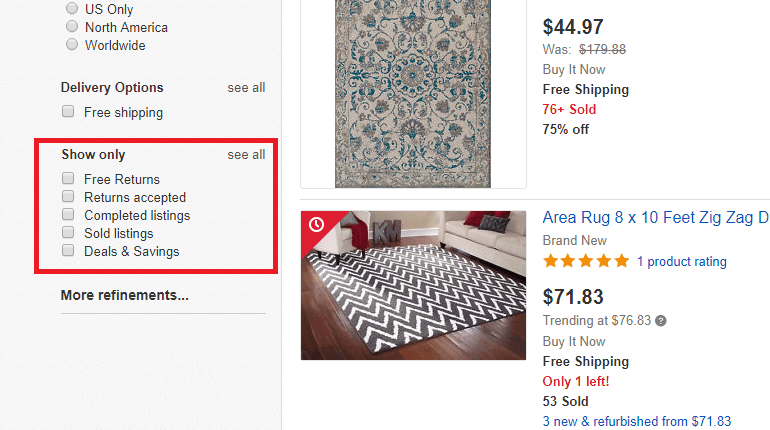 b. Free returns policies are highlighted on your listing and therefor stands out more  to shoppers
c. eBay has marketing campaigns which highlight item listings that offer free returns
Tips on how to avoid returns all together
As discussed in this post, having a returns policy is crucial and at the same time consider how being extra careful and paying attention to detail can reduce the number of returned items you receive. Consider these simple but effective methods:
Stop selling frequently returned items. If most customers are not happy with an item you are selling something is wrong and focus your business on less problematic items.




Additionally, you are able to know which items are problematic in advance by looking at other seller's feedback on items that you are selling and determining whether it is problematic or not.  

This one is only relevant for people selling designer handbags:
Use eBay's relatively new service 'Authenticate First' – sometimes sellers are under the impression that they are selling genuine Gucci when in fact it is a knockoff. Take authenticity out of the game and buyers will have peace of mind knowing their product is 100% genuine.

Make sure your measurements are accurate – from clothing to furniture, this is a serious reason why people return items. If you say a pair of pants is a 32 in terms of waste size or a couch is 3 meters long and that's exactly what I am looking for then accuracy is the name of the game. A good idea is too add a measurement table and measurement illustrations to your listing.

Make sure each and every item is properly working and that you have included all necessary parts. When running a large eBay business, people sometimes forget about quality assurance – don't!
It is crucial to choose what items to sell on eBay wisely – for more complex items you should include clear instructions to prevent returns due to users not understand how to use your product  and/ or not having the time to learn.

Make sure your pictures are descriptive enough so that reading the text that you wrote is unnecessary to understand your product and write a text which is descriptive enough so that pictures are superfluous – provide both! Also, consider using

an eBay description template which can help increase revenue

.

Package items very carefully especially if the item is fragile. Spending a little extra money on bubble wrap or packing paper (or free old newspapers and magazines) will save you headaches and return expenses in the long term – don't be small minded!
Please share any and all return policy experiences you have had. Which policies do you prefer and why ? Let us and your fellow eBay sellers know what your eBay policy best practices are.
Have you ever encountered eBay buyer fraud and had your eBay policies abused – share your story below.