Learn How This eBay Description Template Generates $34,000 / Day
This eBay description template generates 50 sales a day. What's more impressive about it is that it's for a $680 massage chair! That's a $34,000 revenue from a single listing – per day!
In this post, I'm going to "reverse engineer" this eBay description template, so that you can implement the secret sauce on your eBay listings and boost your own sales.
The eBay listing I'm going to discuss in this post is for a $680 massage chair that has already generated more than 18,000 sales (at the time of writing this post) –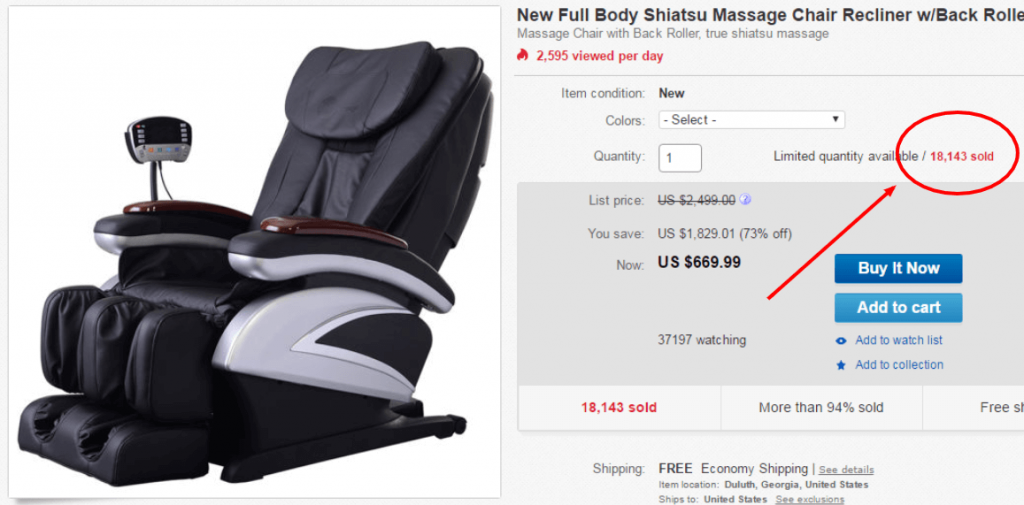 This is absolutely mind blowing –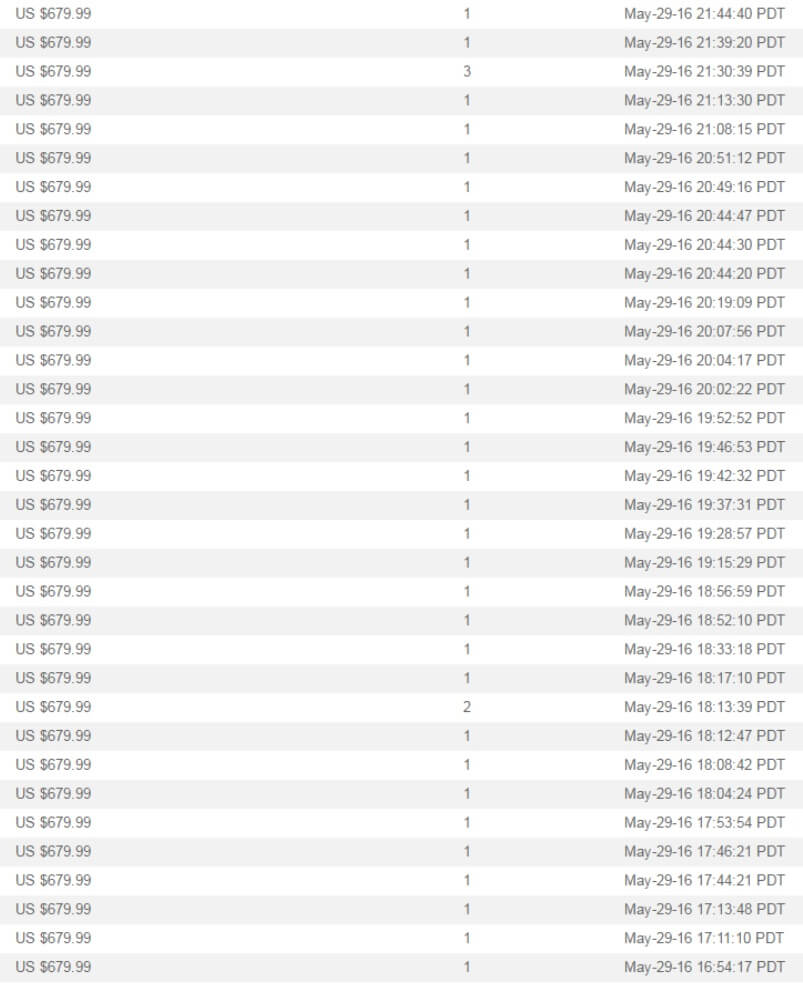 There are many factors that influence the "conversion rate" (how many visitors convert to customers) of your eBay listing – Price, title, category, seasonality,  demand, feedback, competition, detailed seller rating etc…
I discuss all of these throughout the posts on this blog, but what's exceptional about this listing is it's eBay description template.
Here are the elements that this seller uses to skyrocket his sales, followed by instructions on how you can easily add these to your listings –
Focus on benefits, not features!
"People buy things because they solve a problem. I bought a camera because I wanted higher quality selfies and food Instagrams. This is such a stupid problem, I'll be the first to admit that, but it's still a problem. I did not buy a camera because it had xx megapixels and xx shutter speed. That means nothing to me. I bought this camera because it lets me feel like a hipster photographer with an arsenal of fancy selfies and food pictures. I bought the camera for that reason."
Martin Schneck in his article at business2community.com –  Benefits vs. Features: Sell the Hole, Not the Drill
This concept is beautifully summarized in one sentence – "Sell the Hole, Not the Drill"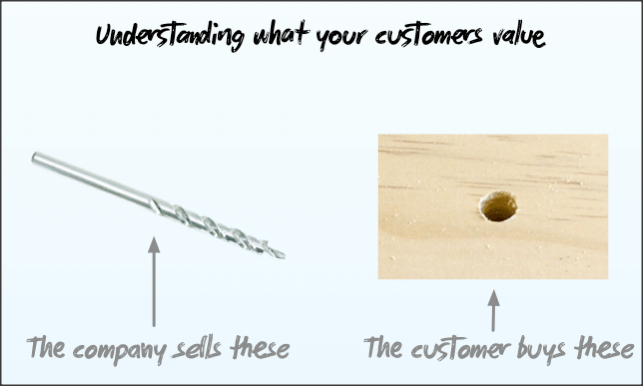 Back to our listing –
The seller FIRST focuses on the problem the chair solves for the customers – "back pains". Only LATER does he describe the many features of the chair.
Note that he conveys the message with images rather than just text – people process visuals 60,000 times faster than text.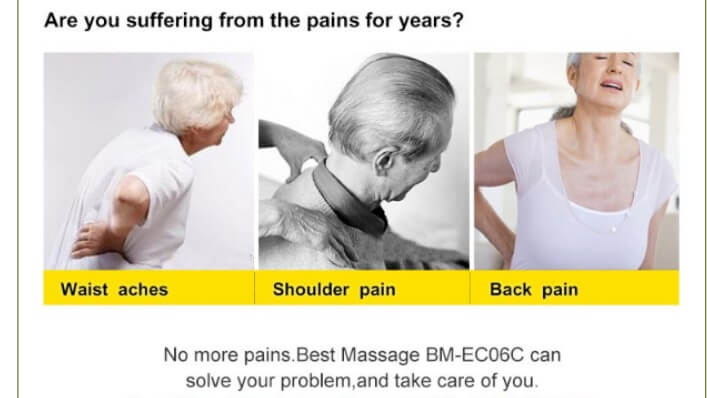 This helps the customers quickly resonate with the problem and his need for a solution.
In this case, the benefit is the relief of back pains, the massage chair helps the customer relax.
The customer doesn't care that this chair has "More than 30 air bags" or "Intelligent roller system" – he wants his back pain relieved!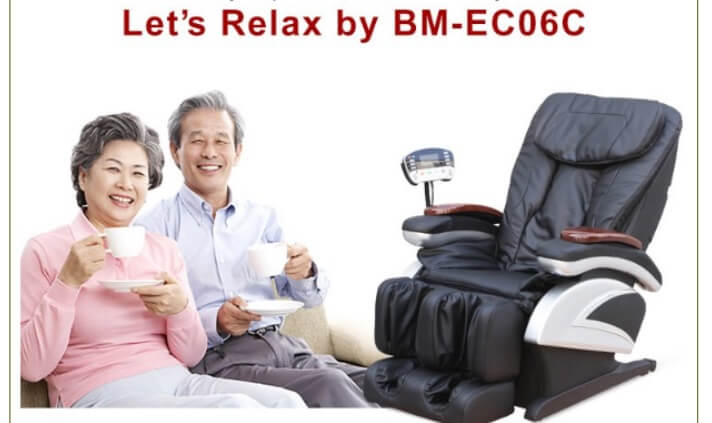 Compare to this listing for example – The description here talks about specifics and features, not about the users' benefits.
Adding benefits to your eBay description template
Any feature of any product can be translated into a benefit, here are a few examples to ignite the imagination –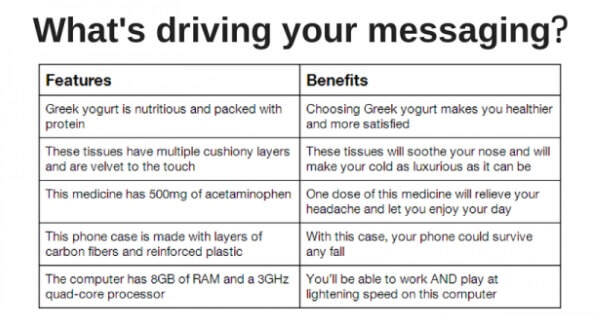 Once you understand what the benefits of your product are, find or create images that convey this message.
To add an image to your CrazyLister template, simply click "image" on the left "Graphic Elements" menu –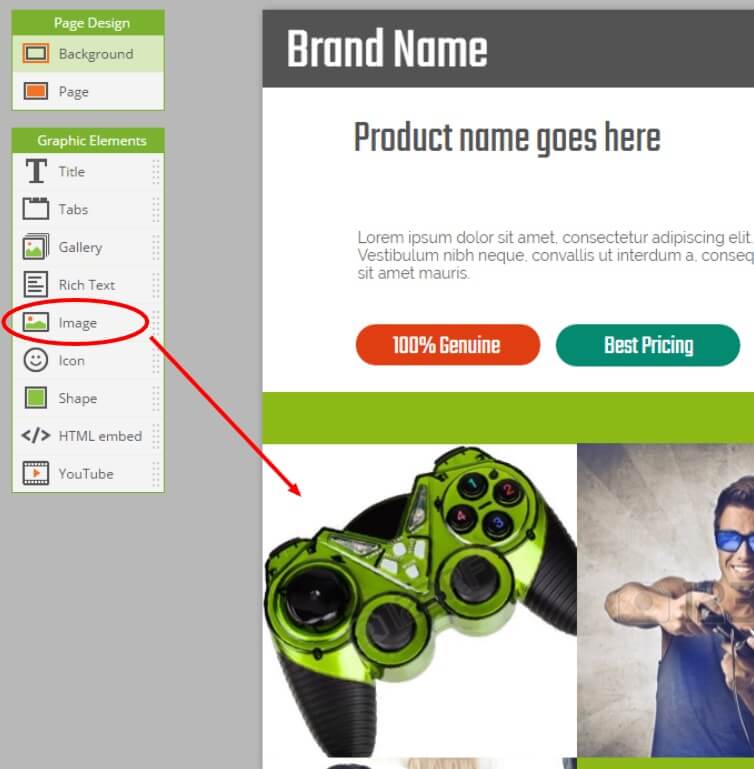 Explain features with visuals
Further down his eBay description template, the seller continues to talk in visuals when he describes the chair's features.
You don't even need to read English to understand that the chair has a heating feature because of this image.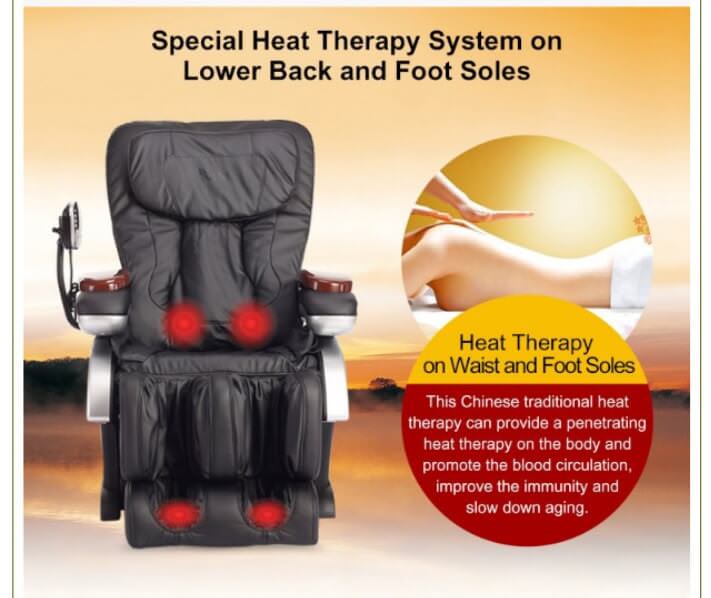 I don't know what a "Shiatsu" massage is, but the seller helps me understand with these easy illustrations.
So now I know that "Shiatsu" is shoving thumbs into my back – awesome 🙂

Don't forget the text description!
Visuals are great to convert visitors to customers, but it's not recommended to have ONLY visuals on your eBay description template.
Note that this seller also includes a text list of features at the bottom of his description.

This is important for eBay's search algorithm – Cassini to be able to crawl through your description's keywords (Cassini is not able to crawl through texts inside images, yet…).
Image gallery
The first thing that catches the eye in this eBay description template is the image gallery, located right at the center.
It showcases the chair from different angles, shortening the virtual gap between the customer and the actual product.
I wrote about it extensively in previous posts – Adding an image gallery increases sales.
It's backed by studies –
A research done by vouchercloud, showed that – "offering multiple product views and other alternative images led to 58% more sales".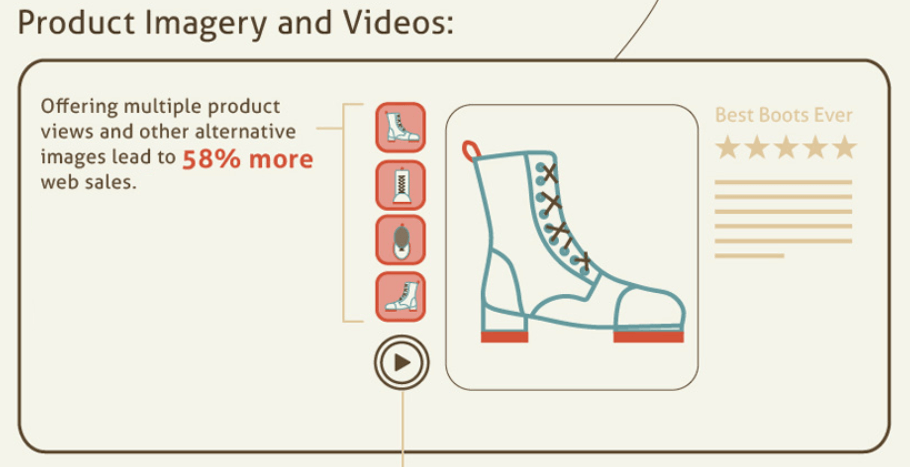 It's used by eBay's top sellers –
What Elements Do The World's Top eBay Sellers Add To Their Listings To Increase Sales?
Adding an image gallery to your eBay description template
To add an image gallery to your CrazyLister template, click on the "Gallery" element from the left "graphic elements" menu.
You can upload images from your computer or paste a URL of an online stored image.
If you need to edit an already added image gallery, simply double click on it.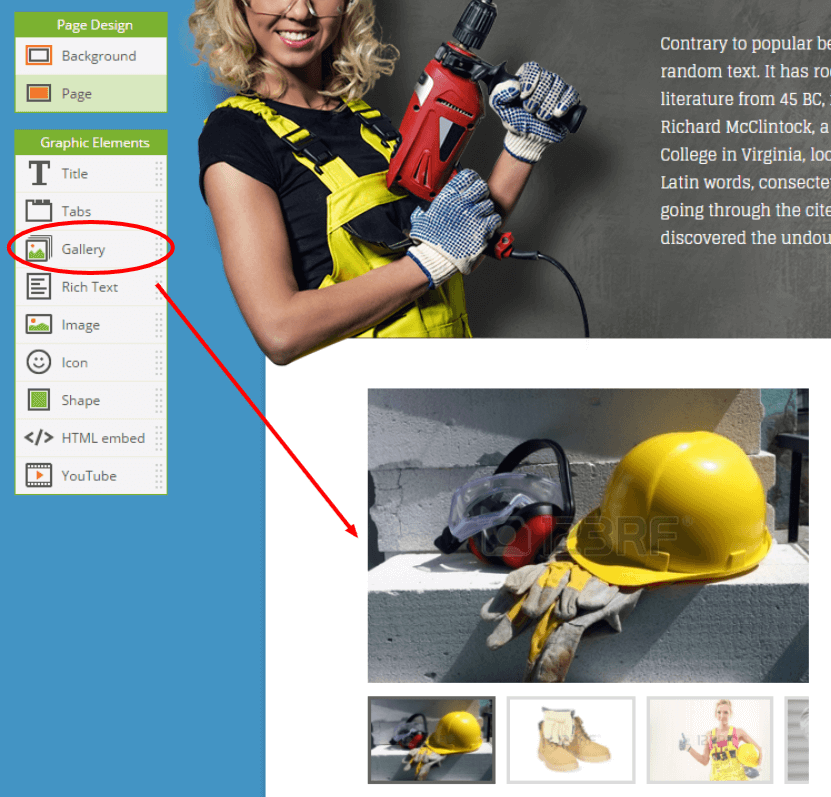 Using tabs for policies to save space
Again, an element our research showed many eBay's top sellers use.
Tabs are a great way to save on listing space, it's important to include them – but you want to give the main stage to the benefits, visuals etc.
This seller added the policies tab at the very bottom of the listing – exactly where they belong.
Adding tabs to your eBay description template
To add tabs to your CrazyLister template, click on the "Tabs" element from the left "graphic elements" menu.
If you need to edit already added tabs, simply double click on it.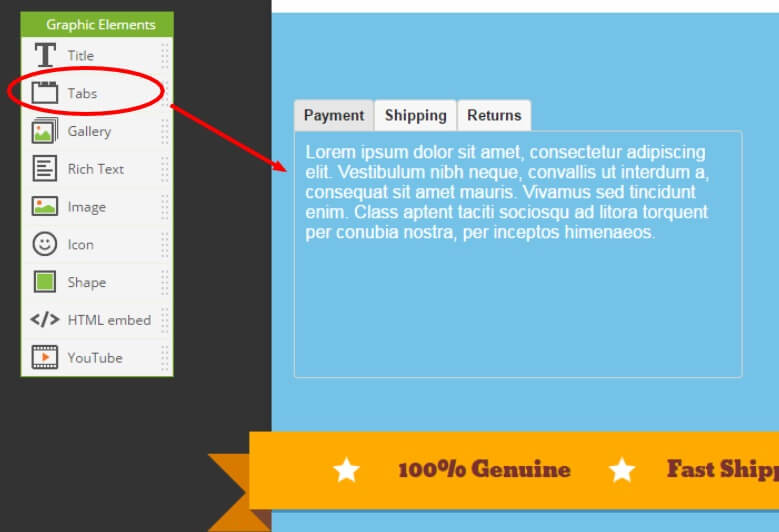 Subtle cross-sell
One of the most common mistakes we see sellers do is aggressively promoting "my other items" at the top of their eBay description template.
Here is how it looks from the eyes of a customer – He is looking to learn more about the specific product and seller, he is probably happy with the price – why else would he click on the listing?
But when the listing loads what he sees is the seller basically shouting at him – "STOP LOOKING AT THIS LISTING – HERE ARE MORE ITEMS THAT I HAVE – LOOK AT THEM!"
This is absolutely wrong!
The massage chairs seller is adding subtle cross-sell promotions at the side of his eBay description template, not drawing too much attention from the product itself.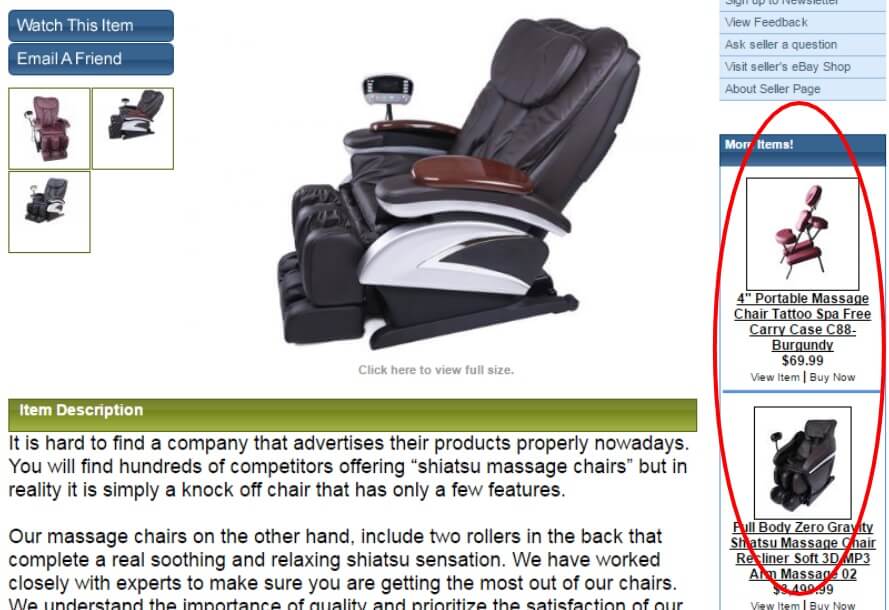 Adding cross-sell to your eBay description template
To add an image with a link to your other eBay listings, follow these 2 steps:
Add an image of the product you'd like to promote (described above)
Add a link to that image – select the image and then click on the hyperlink symbol from the top menu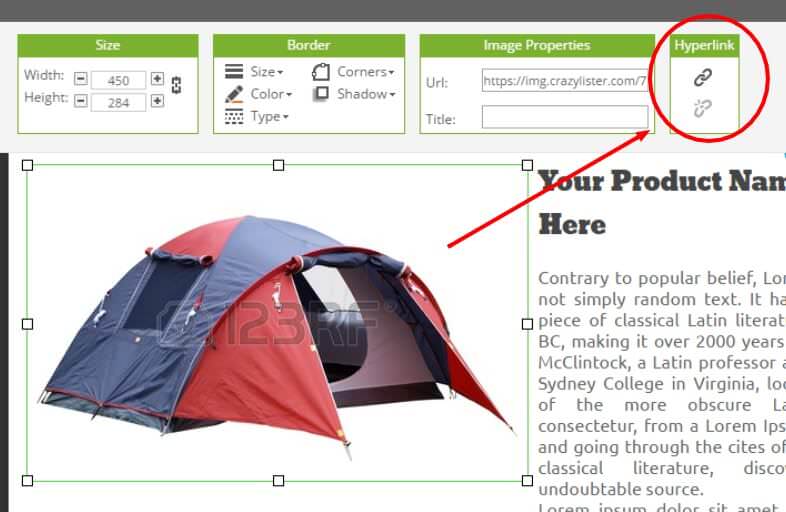 Ok, so this is an amazing eBay description template but is it the best it can be?
Is this the perfect eBay description template?
The short answer is – No, it has many great elements but it's still missing a few crucial ones.
Let me explain –
At the time of writing this post, the massage chair listing had 1,437,524 visitors and 18,167 sold items, which means a conversion rate of 1.26%.
This means that, out of every 100 visitors to this listing, 98.4 leave empty handed!
With the average eCommerce conversion rate being approx 2% – this leaves much room for improvement.
Improving an already awesome eBay description template
Here are the elements that I'd add / change on this listing –
Lack of clear focus
The heading states "Best products, Lowest prices, Guaranteed!" That's a generic heading which doesn't tell me what's unique about this listing or seller.
In fact customers developed "generic blindness" to generic statements. In order to draw attention you need to be unique, stand out with a clear focused message!
I would try a headline like – "You can stop searching! This is the best deal on eBay – guaranteed by 18,000 happy customers."
Because the social-proof generated by 18k customers is by far the most valuable asset this listing has. (I feel safe buying here if 18k people bought before me)

More trust indicators
Man, you've got 18,000+ customers who have already purchased from you!
Add 2-3 REAL people sitting in their new chair shining with happiness (and pain relief)! Offer them a $50 refund for their effort in taking the photo for you – it will pay itself back very quickly.
The Chinese couple in the generic photo are nice, but again, it screams "Generic"! Show me your REAL customers getting REAL benefit!
Why so long?
Generally speaking longer listings perform worse. Our research showed that most of eBay's top sellers don't have long eBay description templates.
I would try to consolidate the images showing the features into 1-2 image galleries. This would make the listing cleaner and much easier to navigate.
Who are you?
This seller has a decent feedback rating, and again, the mind-blowing 18,000+ customers who have already purchased from this listing.
But I don't know much about the seller himself. If he sells 50+ chairs a day, he must have a huge storage space, employees, offices etc…
It will be an interesting test to show these to potential customers and see how it effects the conversion.
A CrazyLister user – Philip, managed to increase his sales by 76% by adding his photo to the eBay description template, getting a boost to his trust factor!
Conclusion 
The goal of this post is to give you ideas as to what and how you can improve your eBay description templates.
I know I haven't included all the possible elements on this blog. Feel free to share any of your most successful / favorites in the comment section below.