Most eCommerce sellers start out on one platform, like Amazon or eBay. However, many sellers eventually move to multi-channel sales, regardless of their inventory size.
Selling on multiple platforms helps to protect your brand from shutting down completely in the event of account suspensions, a sudden change in rules, or anything else that could go wrong. Having buyers from different platforms is a safeguard against unexpected issues, as well as a boon for growth.
Going multi-channel will help you reach a wider net of buyers, establish your brand, and gain trust even if a buyer has never heard of you before.
However, switching from single-channel sales to multi-channel can complicate your operations. Sellers new to multi-channel order fulfillment often struggle with tracking sales across channels, keeping up with inventory in multiple locations, and tracking sales to consistently and quickly fulfill orders no matter what the platform.
Mastering your cross-channel order fulfillment will help you to cut costs, while improving customer satisfaction and ratings across channels.
Different Ways to Fulfill Orders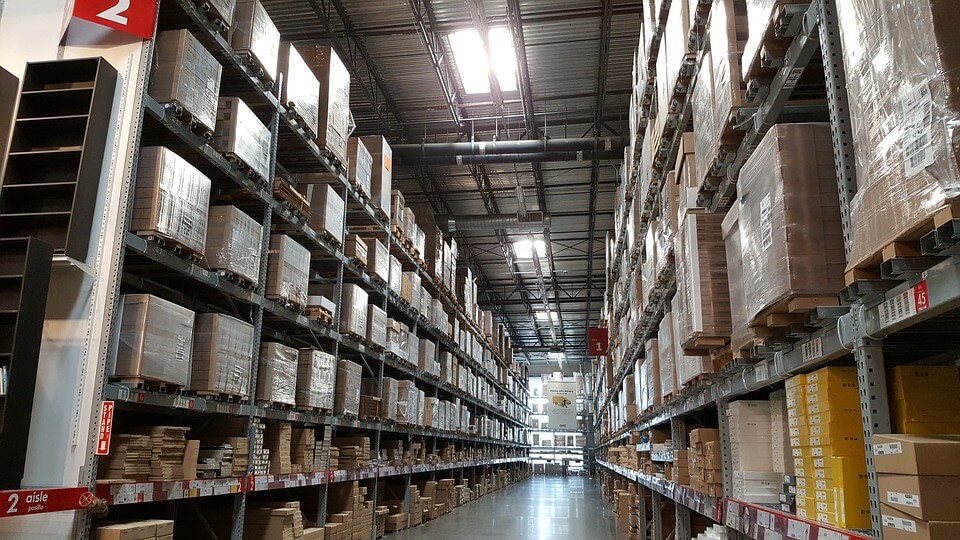 Your fulfillment solution will dictate your ability to ship orders, how quickly you can process and deliver, and profits/expenses.
There are 3 main ways to fulfill eCommerce orders;
FBA or multi-channel FBA

Self-fulfilled

Outsourced fulfillment
You should evaluate each of them based on your size, budget, and unique needs.
Fulfilled by Amazon is Amazon's fulfillment solution for sellers on their platform. They make it easy to get on Prime, and have some of the most competitive rates available. FBA fulfills orders quickly, handles all shipping and storage, and handles returns and customer complaints.
Multi-Channel Fulfilled by Amazon (MCFBA) is FBA for other channels. Sellers can setup FBA's multi-channel fulfillment to ship orders from their own stores. This option does not come with customer service support, and tends to be slower than FBA.
FBA is a convenient choice for exclusively-Amazon sellers, but MC FBA prices are more expensive than FBA and can cut into your profits. You can expect to pay relatively high storage and shipping fees, which are sometimes offset by Amazon's customer service (but not always).
Furthermore, popular marketplaces like Walmart and eBay Australia banned sellers from using Amazon's fulfillment services. Since MC FBA uses Amazon-branded boxes, many other marketplaces are expected to follow suit to protect their brands.
Self-fulfillment is great for sellers who want complete control of their entire fulfillment process. It allows you to take control of your branding, select your own warehouse locations, and potentially cut costs.
Many sellers start out shipping from a garage or basement, and eventually grow from there. You simply handle everything from your own warehouses and use a shipping carrier or carriers to deliver goods quickly wherever orders are placed. However, without good processes in place, it can get very difficult to scale.
If you don't have the infrastructure and warehouse set up, this route will be extremely costly and labor intensive as you scale up and across platforms, and your operation no longer fits into small and easily managed spaces.
Outsourced fulfillment partners
Outsourcing to a third party fulfillment partner is a good balance between FBA and self-fulfillment. However, not all fulfillment solutions are created equal. Some handle fulfillment from order to delivery, and integrate well with tracking numbers of different marketplaces, so your packages never get lost.
Some of the pros of outsourcing your fulfillment include:
Convenience

: Instead of having to organize all the deliveries yourself, you can partner with a company that specializes in fulfillment to streamline your deliveries.

Reliability

: Outsourced fulfillment partners typically have strong processes laid out, making for more reliable deliveries and a tried-and-tested fulfillment flow.

Increased conversions

: Your biggest advantage with outsourcing fulfillment is

access to fast shipping tags

and the improved conversions that come with it.
3PLs range from small-scale establishments that won't offer much more than what you could do yourself, to large enterprise-level organizations that may not have the time to offer good service to a small seller. It's important to balance features and costs to choose wisely.
How to Choose a Fulfillment Solution
Choosing a fulfillment solution means considering your brand needs based on current and future growth. Ideally, you can choose a solution that allows you to scale without costing more than you need now, while offering a great deal in terms of services.
For example, many 3PL solutions offer additional services such as import inspection, FBA prep and much more. You'll also have to pay close attention to pricing, setup, shipping and carrier solutions, supported channels, warehouse and inventory management, warehouse locations, and what you're actually getting for the money.
Below is a quick overview of the 4 main fulfillment options we went through above, to help you determine at a glance which is the best fit.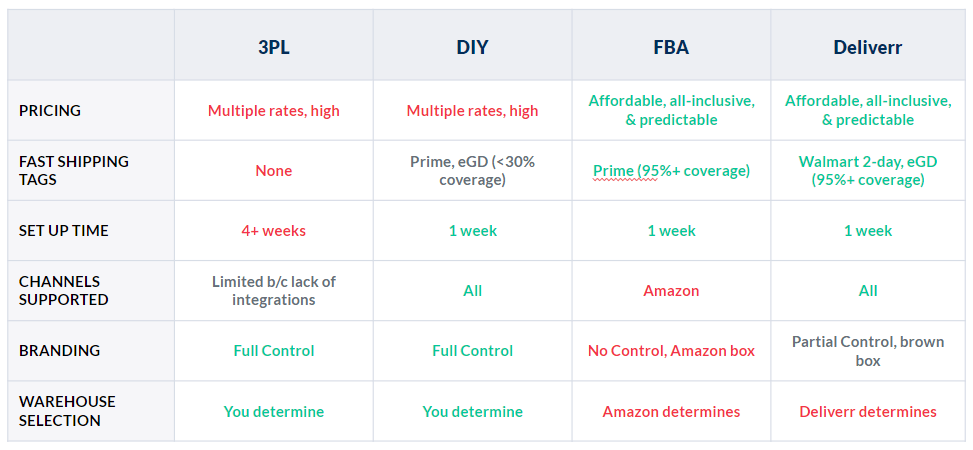 Fulfilled by Amazon (FBA) means Amazon takes the bulk of the work and handles fulfillment for you. Fulfilled by Merchant (FBM) means the merchant, or seller, is responsible for shipping and fulfillment.
This video from Jungle Scout explains the concept in more depth.
Optimizing for in-house fulfillment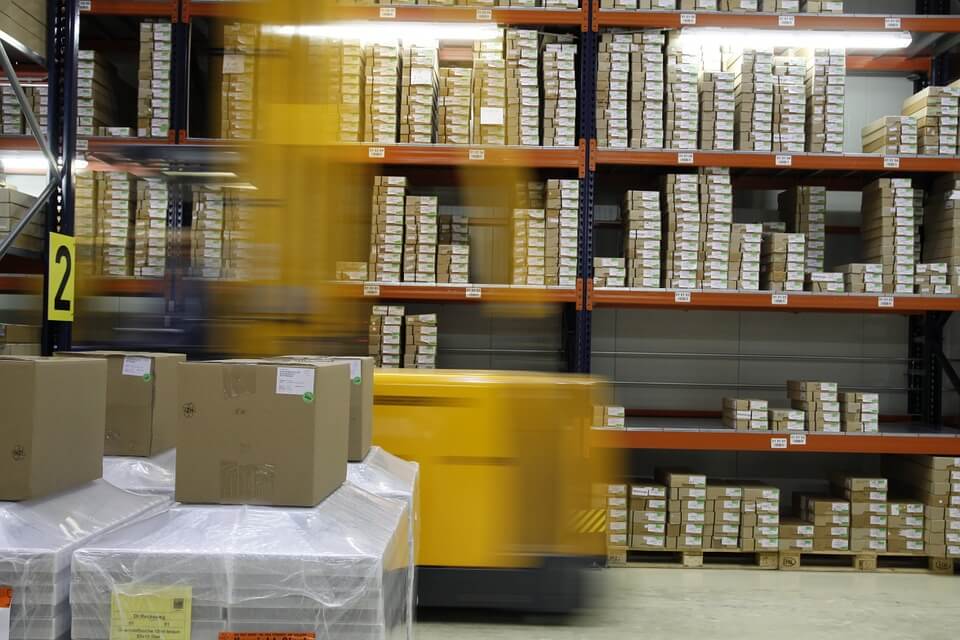 Setting up your own warehouse and fulfilling orders yourself often seems like a basic operation, but it can turn into a headache when you try to scale. Small eCommerce sellers, or ones who want to stay lean, are better off choosing a 3PL at least until they establish good processes and rock-solid operations.
To self-fulfill, you need to know:
Where will you place your warehouse?

Do you have an inventory management system in place?

Which carriers will you work with?

What will your cost of labor be? What about as you scale?

How quickly will you be able to get items to buyers? If orders are coming from around the country or from multiple countries, you won't be able to match the speed of shipping from several warehouses.
However, fulfilling in-house means you will have more control over shipping, can dictate your own processes, and can even use branded boxes.
Bottom-line: Your big concern here should be balancing costs (property, employee, inventory management tracking, etc). Investing in a few strong software solutions here will help make life easier, but again, watch out for high costs.
Selecting a good outsourced fulfillment partner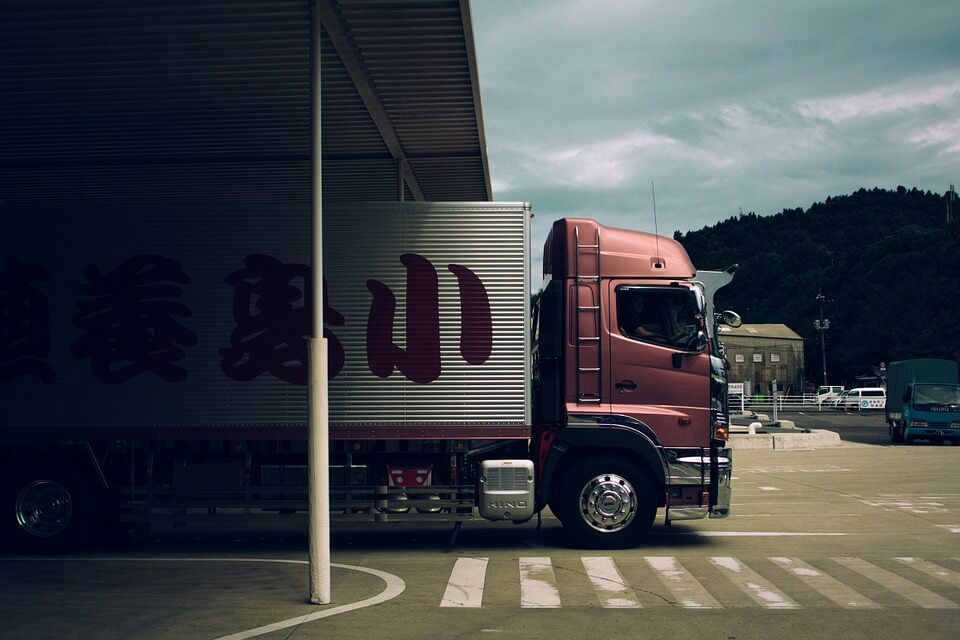 The biggest thing to look out for when outsourcing fulfillment is cost. Plenty of companies make everything more convenient by handling packaging, delivery, import, etc. but those costs can add up. Some 3PLs also have hidden fees and extras.
For example, the typical fees that a 3PL charges include:
Receive

Storage

Box

Pick and Pack

Label Printing

Shipping

Workorders

Long Zone Fees

Account Fees
Be sure to ask about all of these and anything else they might charge.
A good 3PL will help you reduce overall costs. For example, smart 3PL solutions will store inventory closest to demand before moving to a shipping carrier. 3PLs also leverage bulk-shipping rates, and can extend those discounts to you.
You should also review your own goods and sales velocity, because most 3PLs charge based on time and size for warehouse storage. A bulky or slow-moving product could cost you over time.
Look at:
Pricing

– Pricing structure, fees, and hidden fees are very important. Check fees based on item type, weight, and per month to determine what makes the most sense for your operation.

Channel Integration

– Does your 3PL integrate with all your channels? Or do you have to manage sales through your own software? Do they integrate with platforms you're planning to move onto?

Warehouse Locations

– Does the 3PL have its own warehouses? Is it convenient to ship to them? What about cost effective? Where are warehouses located? Can they receive imports for you directly from port?

Returns

– Does the 3PL handle returns? How much does that service cost?

Inspection

– Some 3PLs offer inspection from imports.

FBA Prep

– If you need FBA prep, many 3PLs offer it as a standard service.
Importantly, any extra services will likely cost more, so it's always a good idea to balance a full-service solution with lower costs. Review what you actually need and compare that with costs versus "nice-to-haves" to find a good solution.
Bottom-line: Ask about the fee structure and extras upfront and be wary of any solution that isn't transparent about pricing.
Making the best choice for your brand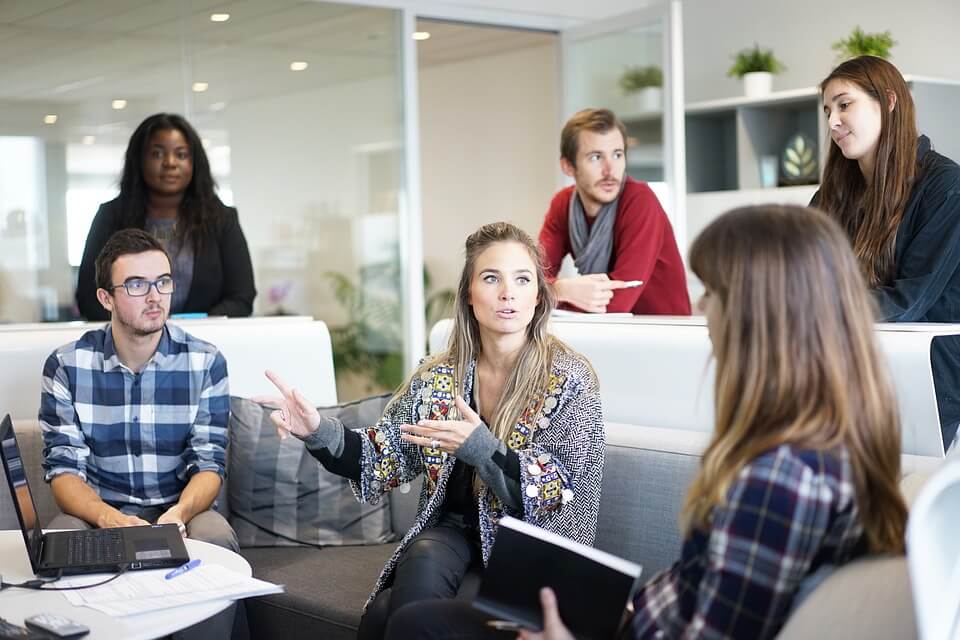 There are so many considerations that need to go into selecting the right option for you, but most eCommerce sellers benefit from a mix of different fulfillment solutions.
For example, using FBA for Amazon orders makes the most sense since they are cost-effective (for Amazon orders), and hassle-free. Then, for multi-channel orders like eBay, Walmart, or your own Shopify store sales, you can go with a 3PL that will give you access to fast shipping tags to help with conversions.
Reduce inventory management costs by carefully choosing how and where you distribute based on the product and time of year.
If you normally use a 3PL, but have slow-moving items, move those to your own warehouse and fulfill them yourself whenever an order comes in. Since order volume is low, you wouldn't likely have to invest in a large infrastructure to move them quickly.
You can also review where orders are coming from and use that as a basis for choosing your fulfillment solution. If your warehouse is located in the same geographical region as most orders (ex. your warehouse is in California and you sell surfboards), you could offer reasonably fast fulfillment from your own warehouse.
Similarly, you could leverage multi-channel FBA or a 3PL during busy holiday and sale periods when your own warehouse might not be able to scale up to meet demand. You pay for short-term storage while taking advantage of outsourced convenience. However, Amazon doesn't accept FBA applications before sale periods, so you'll have to use FBA throughout the year to take advantage of this.
It's vital to get products out the door and to your customers as quickly as possible, so your fulfillment solution has to offer fast shipping as a bare minimum. Here are some reasons why:
More than 90 million people subscribe to Amazon Prime with its free 2-day shipping, and typically

purchase $1,300 per year

(almost twice that of non-subscribers).

eBay Guaranteed Delivery is quickly becoming popular as it helps sellers outrank massive competition on the marketplace.

Walmart is also moving in on the fast-fulfillment game with their free 2-day delivery. Not only that, they've architected their entire website to

focus more on fast shipping

after the website redesign.
Finally, some fulfillment solutions offer extras like branding, packaging inserts, and custom boxes. We don't recommend this since it slows down speed, and isn't always allowed (Amazon and Walmart both require a blank box). However, if it's something that is vital to you, be sure to look at these options.
Multi-Channel Inventory Management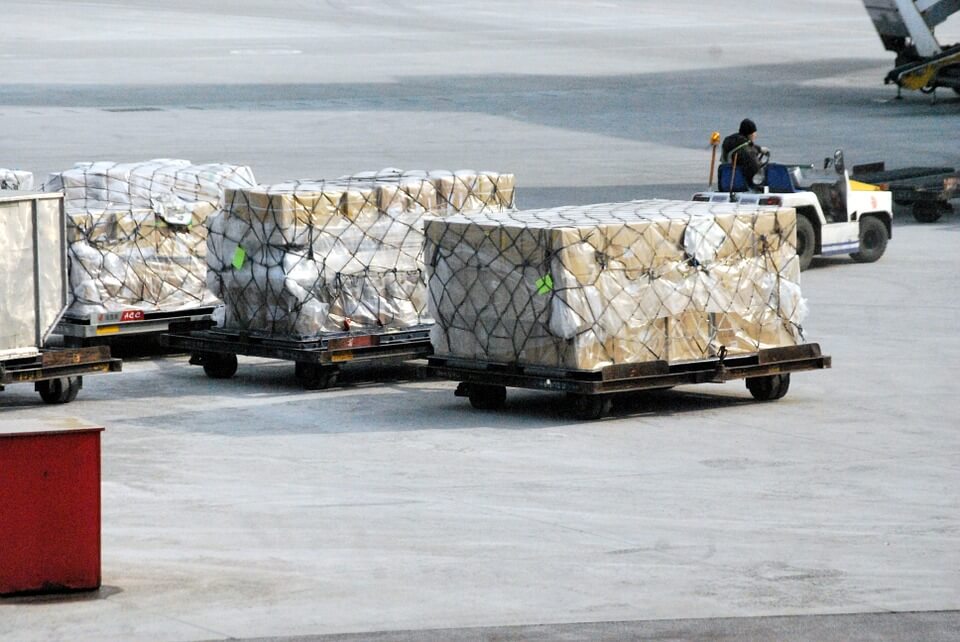 Choosing a good fulfillment option is key to optimizing your multi-channel sales, but you also have to consider your backend. Your pipeline and inventory management will affect item availability, and therefore your bottom line (especially if you're splitting inventory).
For example, if you have to split inventory per channel, especially to different warehouses, are you managing it so that none of your channels runs out of inventory? If you're pulling from the same inventory for every channel, are you using automation to synchronize across channels so that you don't oversell and create backorders?
Good pipeline and inventory management takes the sales velocity from every channel, alongside your inventory management technique to ensure that you always have inventory ready to ship (without the need to overstock and increase costs).
At the same time, you'll have to manage warehouse and delivery costs per location. If you stock inventory in multiple areas to reduce shipping time, how much does it cost to warehouse goods in each location? How quickly do products move? How much does it cost to deliver from one location versus another?
Going multi-channel can help you to build and protect your brand by leveraging customers across different marketplaces, connecting with the same consumers in various ways, and building a customer base across numerous platforms. Plus, you won't have all your eggs in one basket if something goes wrong.
However, it's important to stay on top of how, when, and where your orders are coming from so you can fulfill quickly and meet customer and platform demands for quality and speed.
Outsourcing to a 3PL can help you to scale quickly while meeting quality and speed demands, but it is important to keep your eye on costs. Many 3PL solutions are reasonably priced, but slow-moving/heavy products or hidden costs can rack up unexpectedly and will eat into your bottom line.
Finally, it's important to keep in mind that backend operations will add to costs and product availability. Optimizing solutions for multi-channel with synchronization and automation tools will help you simplify fulfillment and reduce costs.