Last week, I discussed the impact of loading speed on your conversion and sales. In this post, I'm going to talk about your description headline – this is the only part most of your potential customers read!
According to recent studies, 80% of your potential customers will only read the headline, that's it! You can invest hours upon hours in writing beautiful literary art for your eBay description – 80% will not bother to read it anyway.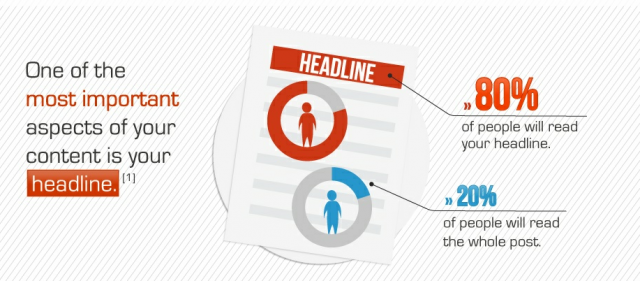 An effective headline is short and to the point. It grabs the attention of a potential customer and invokes just enough curiosity to make him keep reading.
Let's take a look at the most common mistakes:
1. An unclear Headline that's missing a unique value proposition

Does this headline make you want to read on?
It's just a generic repetition of the product title – What is so special about this specific listing / eBay seller? Why would I stop and invest 30 seconds of my life on reading his description? What is so unique about this product / eBay seller?
Write unique / interesting / different headlines that will make you stand out!
2. Up-sale before Sale
Here's the most common headline mistake I see on eBay –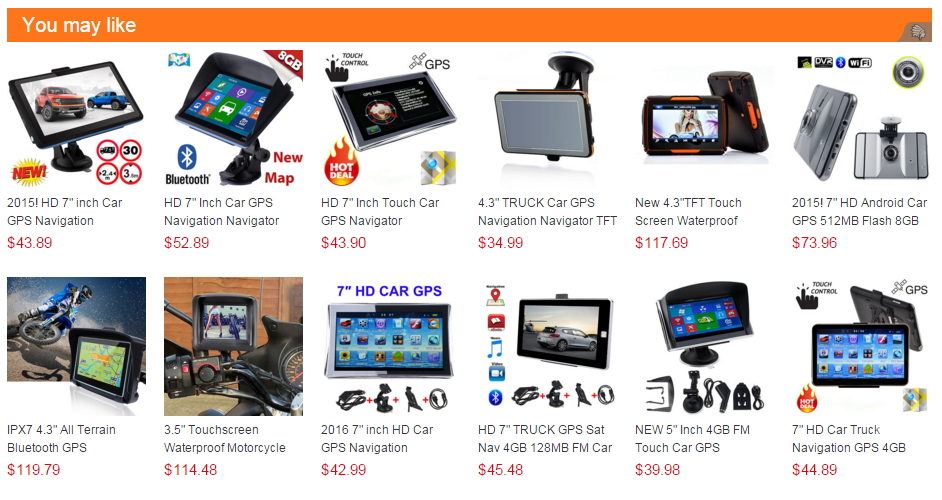 Or this –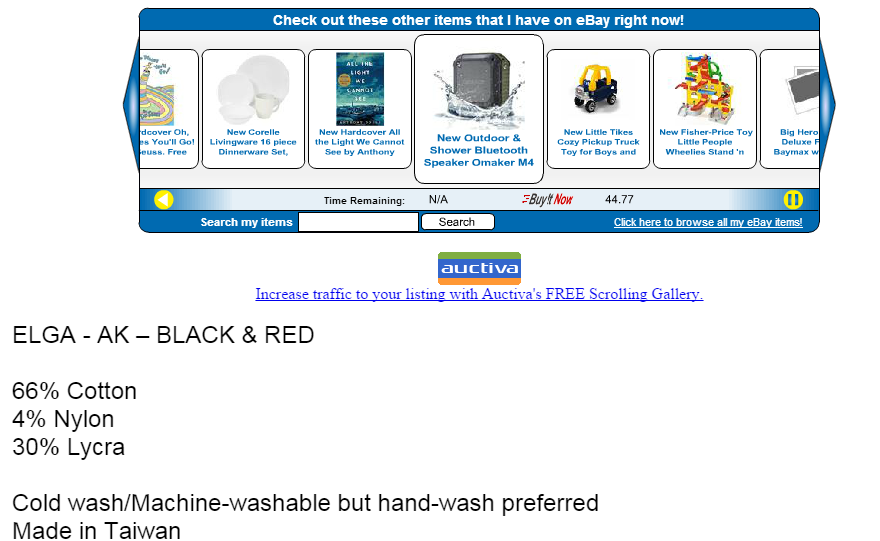 Really? This is the first thing you want me to see? This is what's supposed to make me want to keep reading?
Here's how it looks from a customer's perspective:
He went on eBay to find a great deal on a GPS.
He made a search and clicked on a listing that seemed relevant to him in terms of price and product.
He expects to be convinced that this GPS is indeed what he is looking for, and that this seller is a great party to do business with.
Here is the experience he gets instead:
He went on eBay to find a great deal on a GPS.
He made a search and clicked on a listing that looked relevant to him in terms of price and product.
This seller is SHOUTING! at him –
I HAVE 7″ GPS, SMALL GPS, BIG GPS, LOW PRICE GPS, HIGH PRICE GPS, GPS FOR GIRLS, GPS FOR BOYS, PANTHER PINK GPS –
LOOK AT THEM FIRST!!!! DON'T LOOK AT THE LISTING THAT YOU JUST CLICKED ON – GO ON AND CLICK ON SOMETHING ELSE!
This is a fundamental mistake!
The customer wants to get more info on the item he clicked on – Instead, this seller is shoving other products in his face, before giving the customer any value or information!
The right approach would be –
1. Convince the customer that this is the right item from him and that you are an awesome seller to do business with.
2. Only then – AT THE END! of your listing – mention the fact that you offer more products which are related to that one.
First make the sale, then up-sale!
3. Inconsistency between your eBay listing title and your headline
If your title says – "Silicone Gel Back Case Cover Screen Protector for iPhone 5C"
Your headline should be consisted of the same words you used to describe the product. Don't use new words or synonyms like –
"Plastic / Silicone screen protection for iPhone 5/ 5c" – the words "Plastic", "Protection", "iPhone 5" are confusing the customer, causing him to lose trust in you.
In this case, a headline can read something like –
"Looking for a high-quality screen protector for your iPhone 5C?  Read on…"
This title uses the same wording to describe the item – "screen protector", "iPhone 5C".
Plus –
Asking a rhetorical question usually leads the customer to investing a little brain power into thinking – which will usually be enough to keep him reading your description.
4. You don't communicate your product's value in your potential customer's language
There is usually a difference between how you see and describe your product, and how your customers see and describe it.
When we just launched CrazyLister in Jan 2014, we described it as:
"CrazyLister is a Super Easy, Drag&Drop tool made especially for eBay sellers – allowing you to create stunning listings without any coding skills."
We didn't have any users' feedback and didn't know how users were looking for a solution like this.
Here is how it looks now –

After communicating with thousands of users, we now know that eBay merchants are mostly looking for "Easy to use" way to create "professional eBay listings." This is naturally an on-going process and we will keep changing the title as we continue to learn and engage with more users.
You should do the same with your eBay headlines and titles –
Go through your messages / talk to your customers – see what words they use to describe and search for your product, you should constantly bring it closer to their language. This will increase both traffic and trust!
That's it for the "Don't do's" – If you're looking for ideas about what to do –
I previously wrote about an effective headline in this post, under "You have 6 seconds to grab the customers' attention," it might give you some ideas as to what worked for us.
That's it for now, see you next week!